Meltwater's media monitoring app, used predominately by PR teams, allows customers to input keywords and search 200+ billion sources of news articles and social media posts. By using dashboards, customers can measure the percentage of the market that they and their competitors own based on share of voice — and analyze the sentiment of those conversations.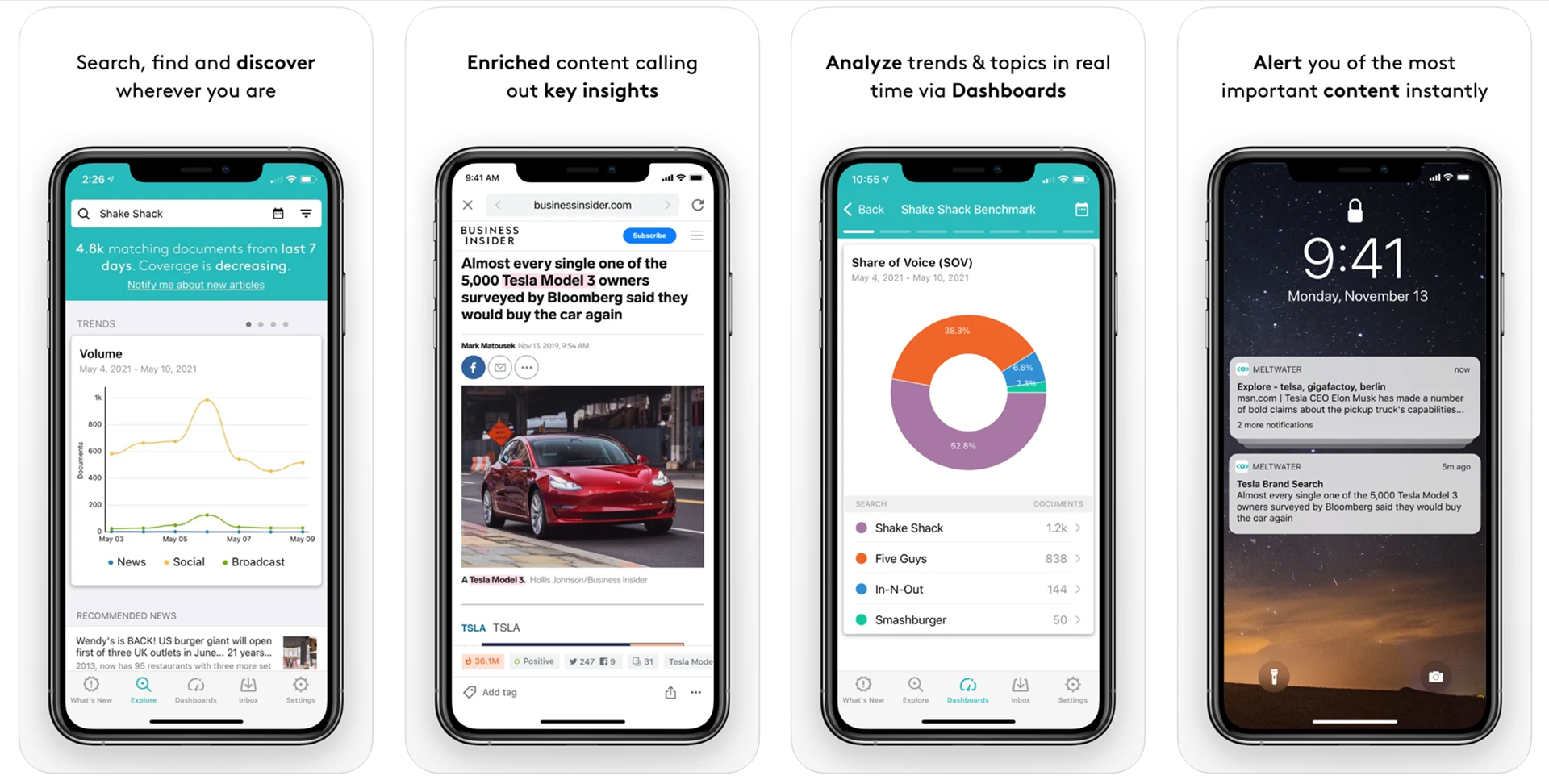 LEAD UX DESIGNER ON THE DASHBOARDS & WIDGETS
The work I performed included creating flows for configuring custom dashboards, designing new widgets, charting including chart drill down views, and new custom settings.
NEW BUSINESS 
I designed new dashboard configurations and flows for Meltwater Custom APIs. In addition, I designed a new social media dashboard and dashboard reports. Finally I collaborated on a new concept in using Amazon Alexa to read dashboard findings and to send a report to leadership, all using voice commands.
Collaborating with 10 other UX designers, we met frequently to ensure common task experiences were consistent across the Meltwater SaaS apps. Our teams operated in a strict Agile scrum environment and shipped product including new features and updates every 2 months.
NEW WIDGET DESIGN
Running a social media campaign to increase traffic to the company blog can be measured with the Google Analytics widget by looking at social media exposure compared to an increase in page views.
The Google Analytics widget displays the page views and referred sessions to a selected website against the media exposure for a news or social search for up to 90 days. Customers can observe any correlations between the media exposure (for press releases, blog posts, social media campaigns, etc.) and the traffic leading to their websites.